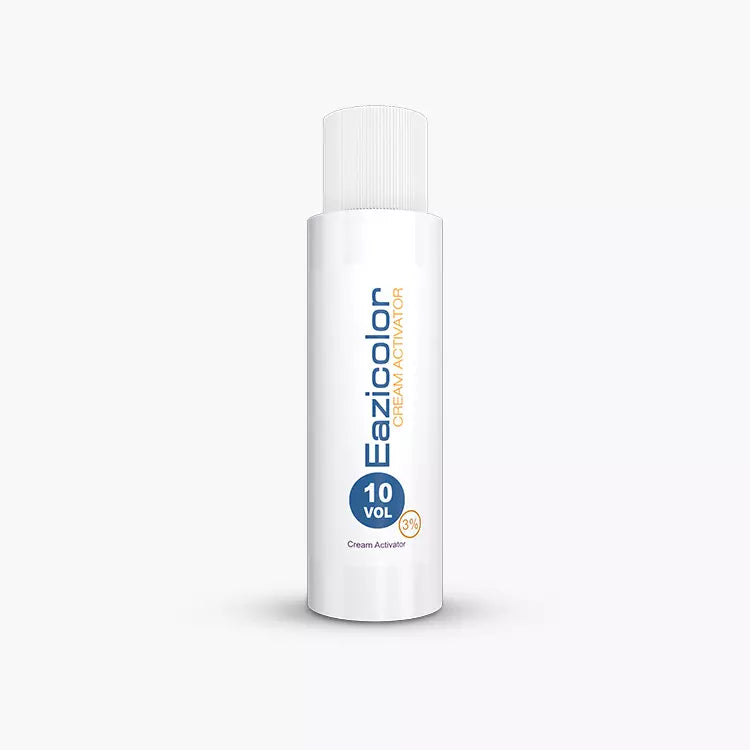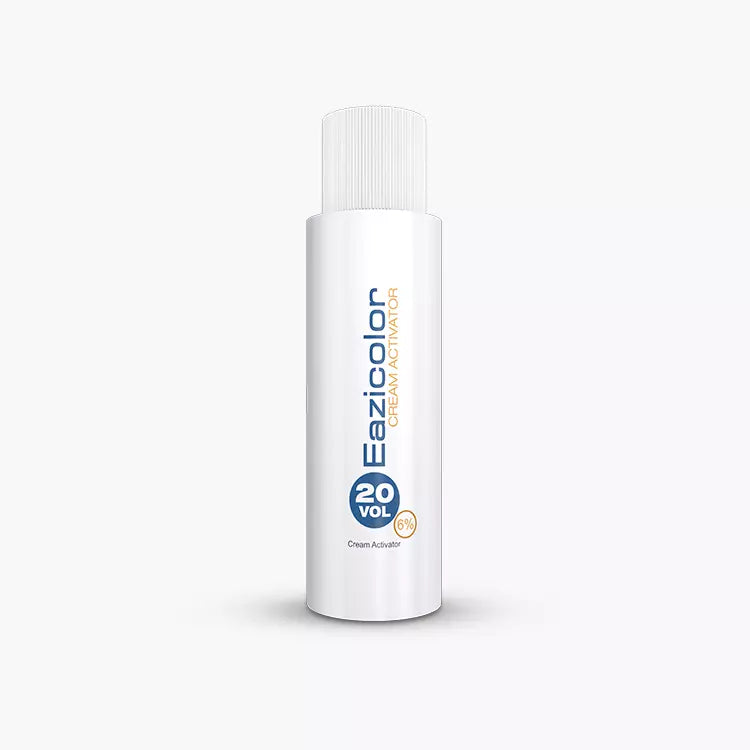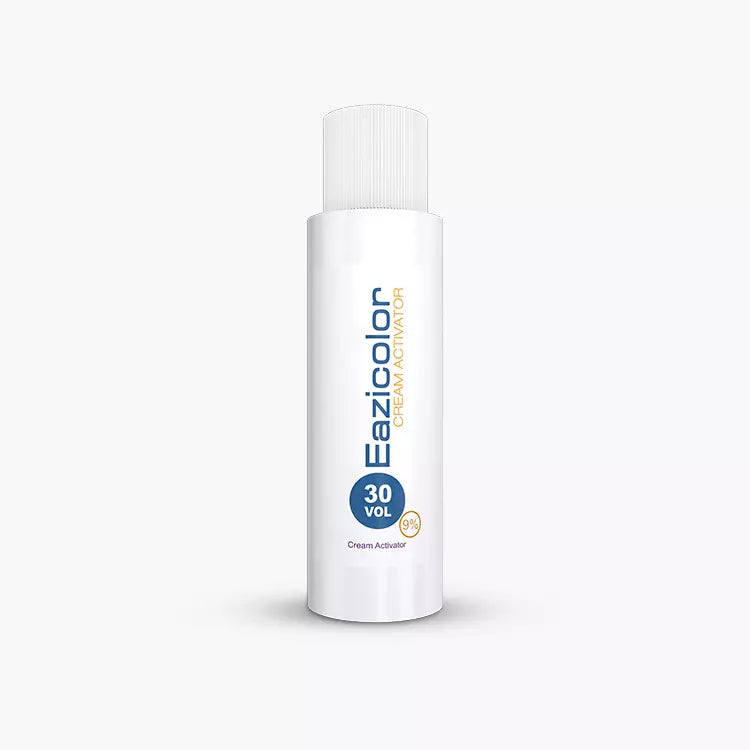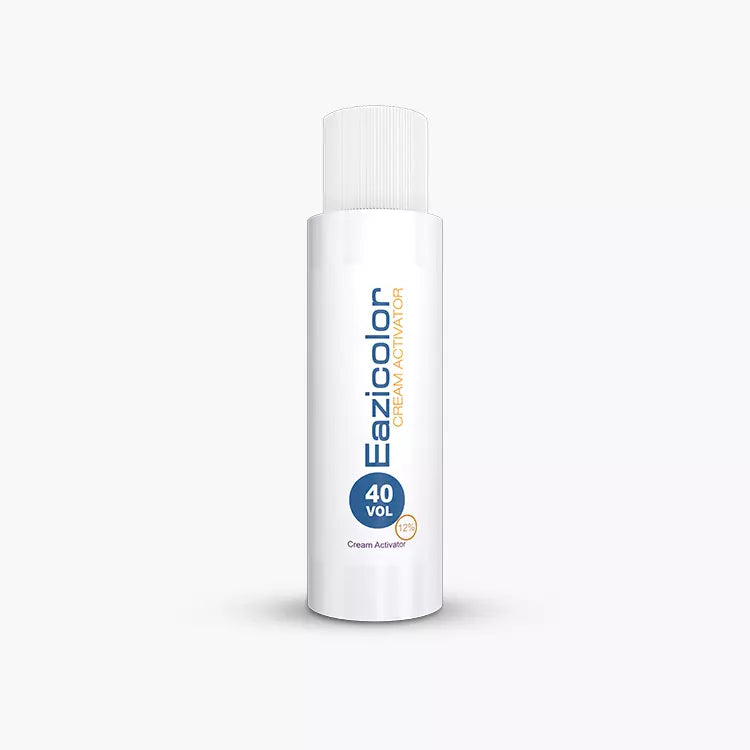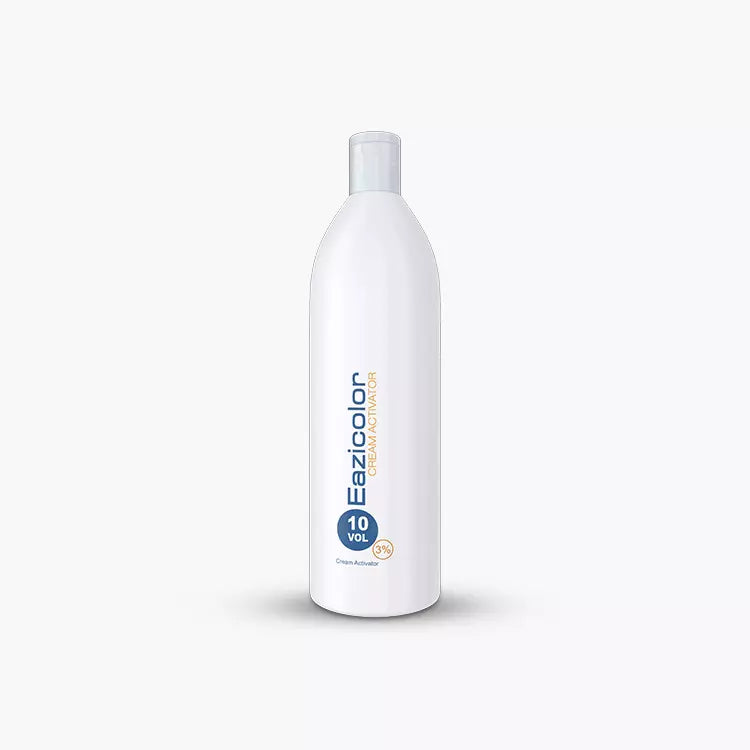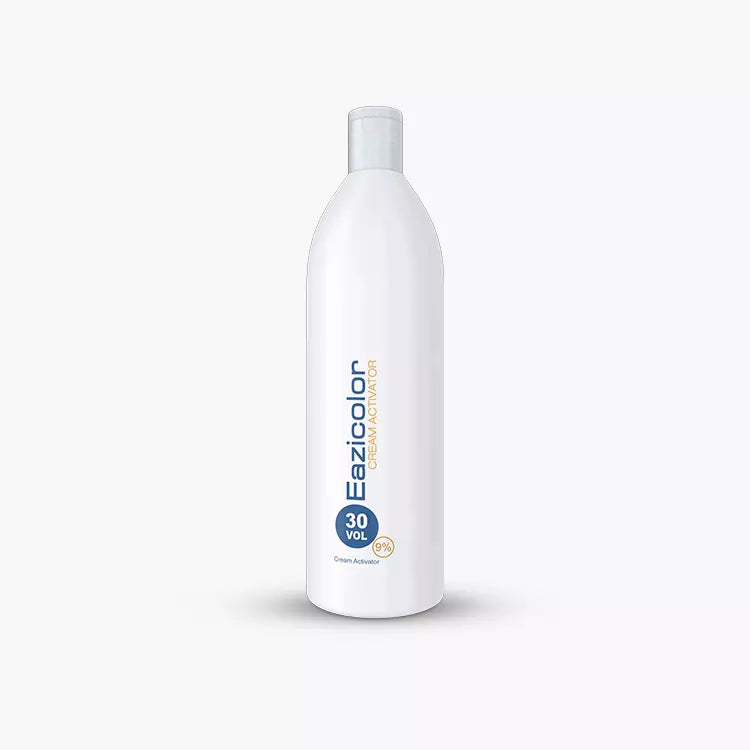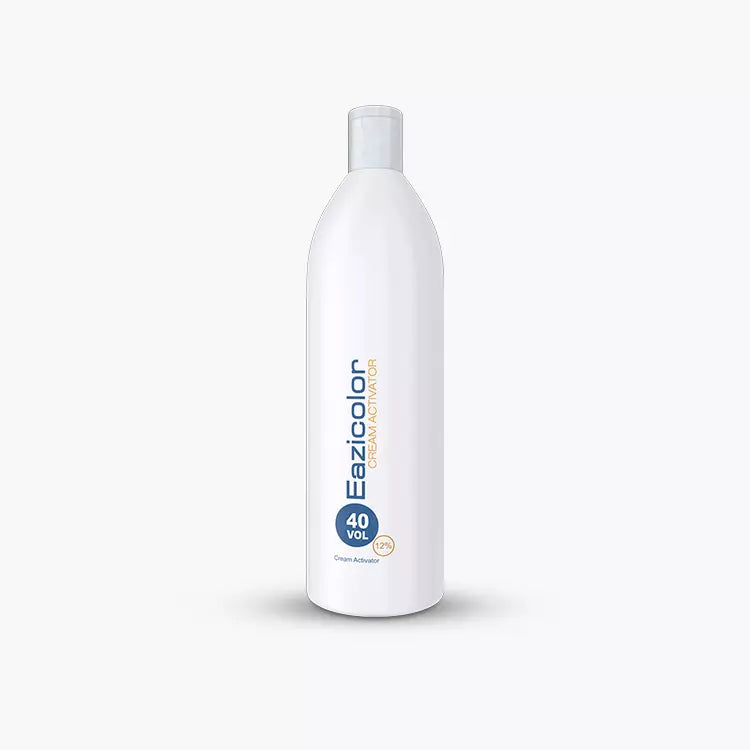 Eazicolor Developer/Cream Activator
Eazicolor developer/cream activator works in harmony with Eazicolor's professional hair color to give splendid multi-dimensional shading. When blended in with eazicolor permanent hair color, Chroma technology with omega-9 particles is consumed profoundly into the inside cortical hair filaments, guaranteeing that every hair strand is suffused with lively, enduring shading. Eazicolor cream activator works like wizardry and makes hair better and shiner after the shading system. It is the most fundamental component in the hair shading measure.
How to use eazicolor developer?
Choose the appropriate strength of the developer.

Shake the bottle of developer well before use

Use 10 volume if you want to deposit color only

Use 20 volume if you want a lift of 1-2 levels

Take 30 volume if you want a lift of 2-3 levels

Take 40 volume if you desire a lift of 3-4 levels

For grey hair coverage 20 volume is enough

Developer is used with a 1:1 ratio with the color tube but you can increase the ratio like 1:2 (color tube+developer) for high-lifting colors.

The processing time depends on the desired color and strength of the developer.

Once the time is over, rinse the hair thoroughly with cold water and then condition the hair.
Cautions:
Don't use a developer strength that is too high for your hair.

Consult a professional if your hair is damaged.

Do not prolong the processing time

Do a patch test to know if you are allergic to it or not.

Avoid contact with the eye.
Share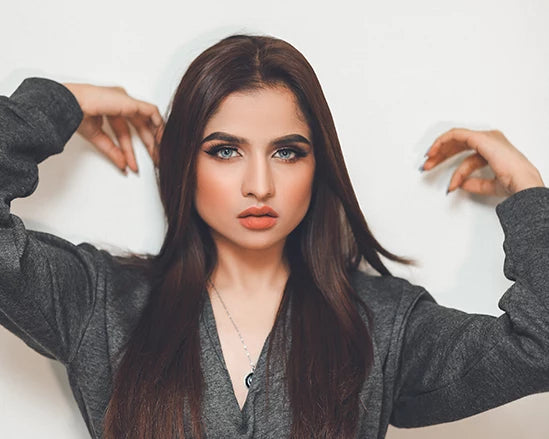 MADE WITH LOVE
Pure & Essential
We started this company to get closer to nature and understand our truth. All of our products are made using natural ingredients.