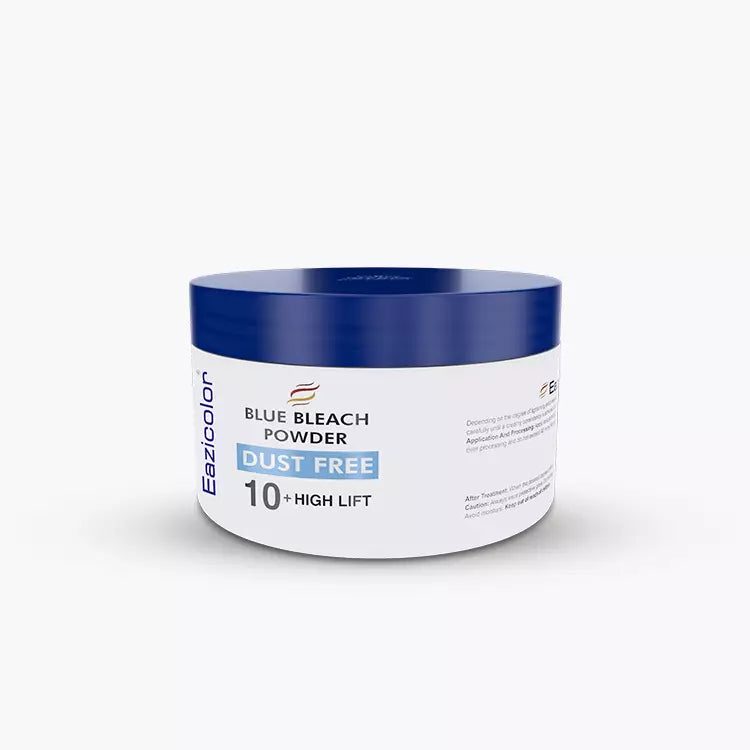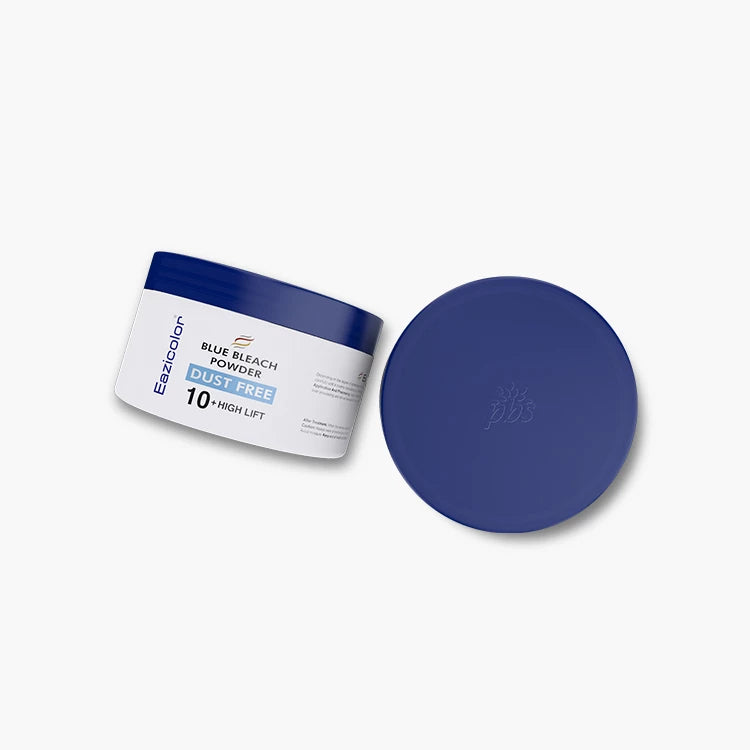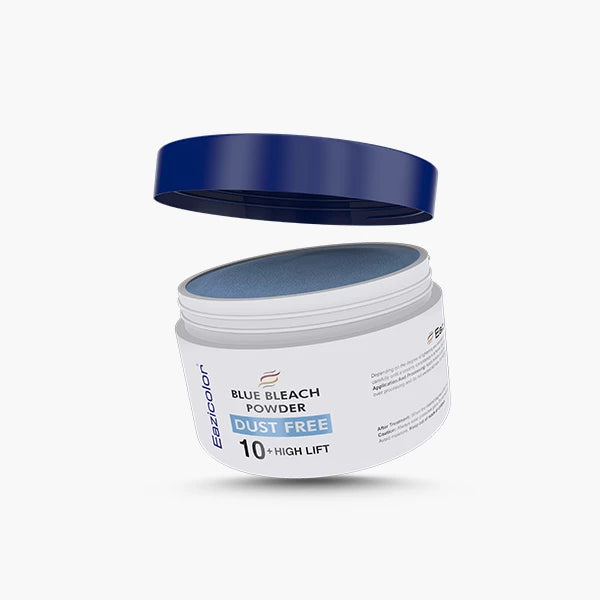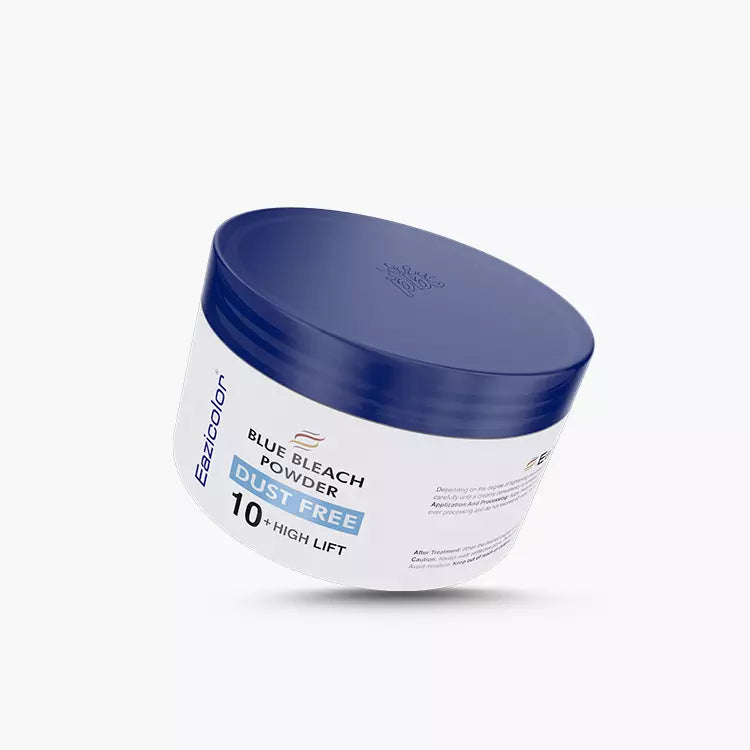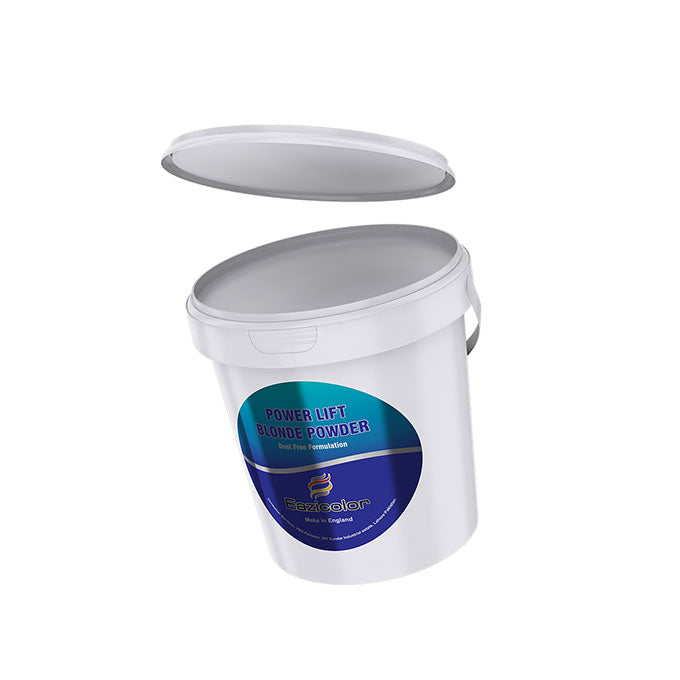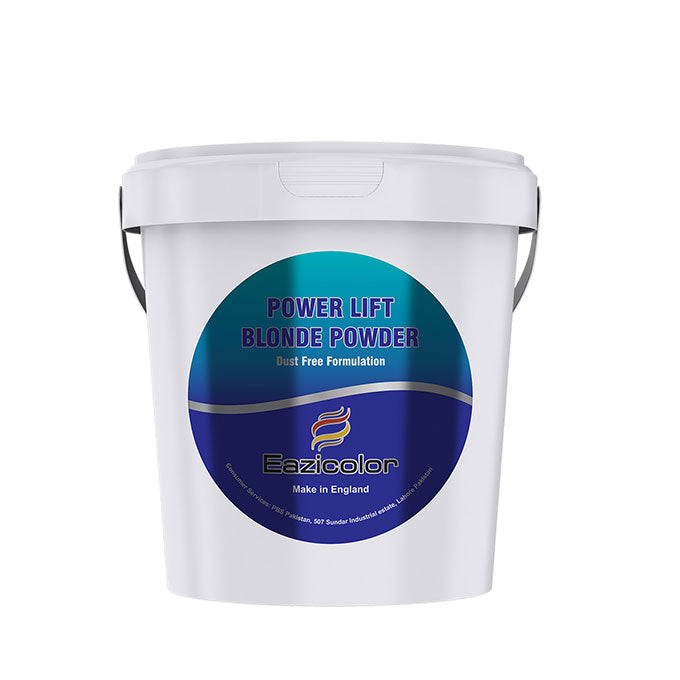 Eazicolor Dust Free Bleach
Eazicolor dust free bleach is an item that ensures extreme, quick, and safe lift (as much as 10 tones). It permits you to get streaks, features, and solid bleaching effects, while as yet being delicate on the hair. This high-level product ensures a free from any and all harm thickness mix for all expert application methods.
How to use eazicolor dust free bleach?
Dust-free bleach is stronger than other bleaches as it offers a high-level lift of 10 levels.

It can be used on any kind of hair still a patch test is required to stay safe.

Keep the ratio in 1:2 with developer.

Wear gloves to protect your hands.

Use a barrier cream to protect your skin from the stains of bleach.

Use a non-metallic bowl and brush for making bleach.

Mix bleach in a ratio of 1:2 with the developer. You can alter the ratio according to the hair structure.

Start applying bleach from the ends, gradually working your way up.

Processing time depends on the developer and lifting level.
Cautions
Do a patch test before using bleach on all hair. A patch test will also tell you how long you need to achieve your desired hair color.

Protect your eyes from bleach

If you are allergic to ammonia then don't use it in any condition.

Pregnant ladies should not use bleach, be it of any kind.

Don't use it if your scalp is inflamed.

Never prolong the given processing time as it will damage your hair health.

Go for a deep conditioning treatment after treating hair with bleach.

Remember to close the lid of the bleach.
Share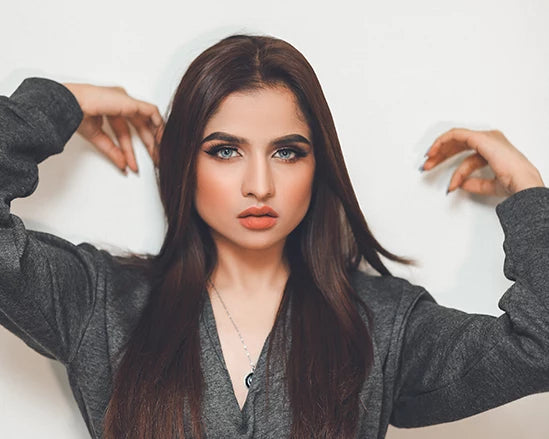 MADE WITH LOVE
Pure & Essential
We started this company to get closer to nature and understand our truth. All of our products are made using natural ingredients.