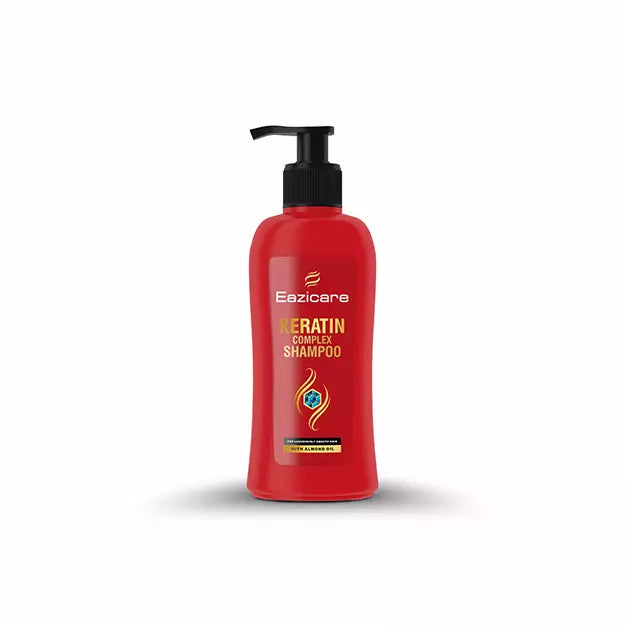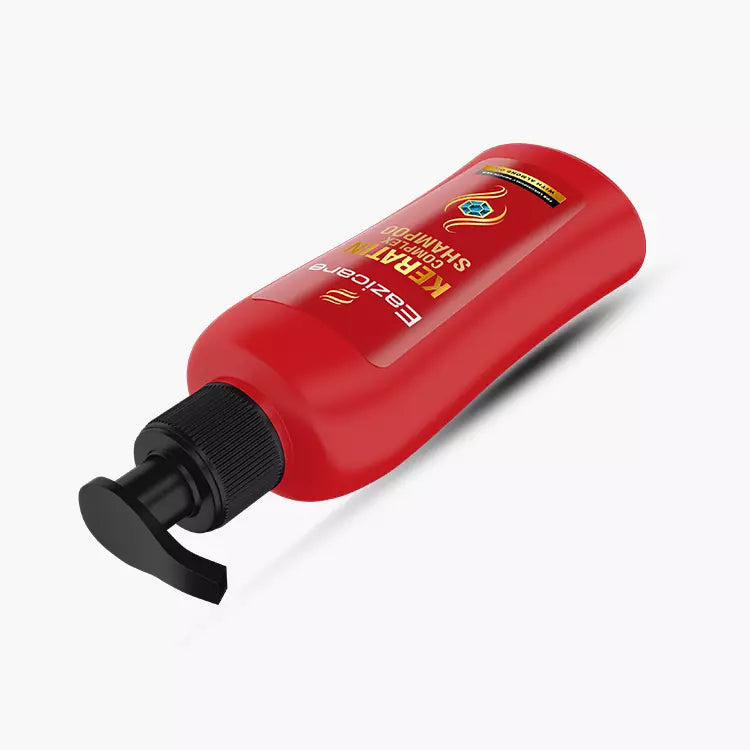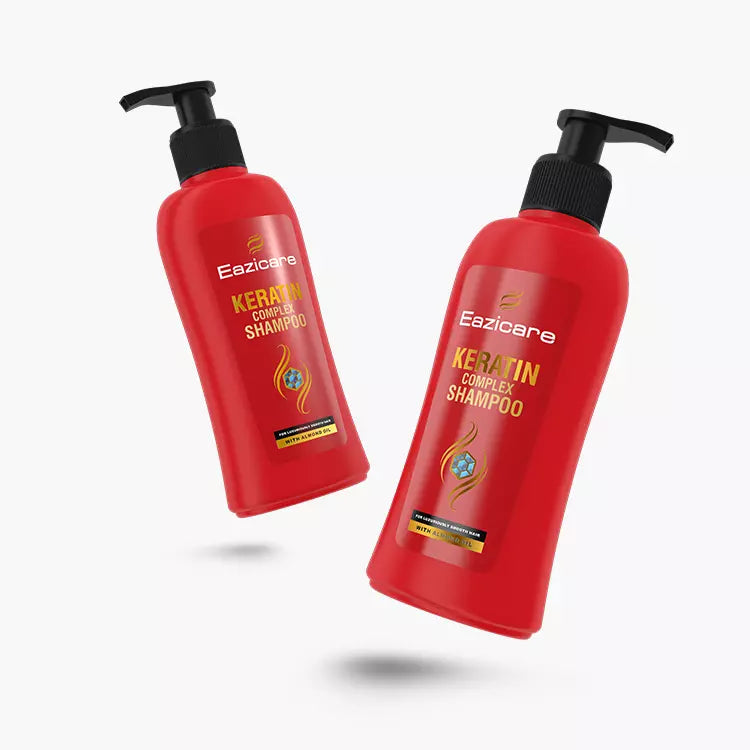 Eazicare Keratin Complex Shampoo
Eazicare keratin complex shampoo works wonders on dry and damaged hair. Based on the keratin amino complex which reaches the cortex of the hair while strengthening the hair surface and working to repair damaged hair by bonding with the hair cuticle. Thus, this premium keratin shampoo reduces Frizz, restores shine, and helps hair to look fuller, thicker, and stronger. Our keratin shampoo is also an aftercare product of keratin treatment and it deposits keratin in the hair strands. It maintains the straightening done by keratin treatment with its keratin complex formula. Eazicare keratin complex shampoo understands the needs of your while handling them with super ease. It is such a harm-free product that you can't envision its advantages. It oversees hair needs and prepares them to shine without any assistance. 
How to use eazicare keratin complex shampoo?
Take a little amount of product. Apply it to your wet hair.

Massage shampoo thoroughly through your roots.

Wash your hair, rinsing off all the products.

Repeat the procedure if you want thorough cleaning.

Use cold water to seal in the keratin.
Cautions
Use only a small amount of keratin complex shampoo as it is more concentrated than regular shampoos.

Do not wash your hair with hot water as it will cancel out the effect of keratin shampoo.

Avoid rubbing your hair vigorously as it can break hair.
Share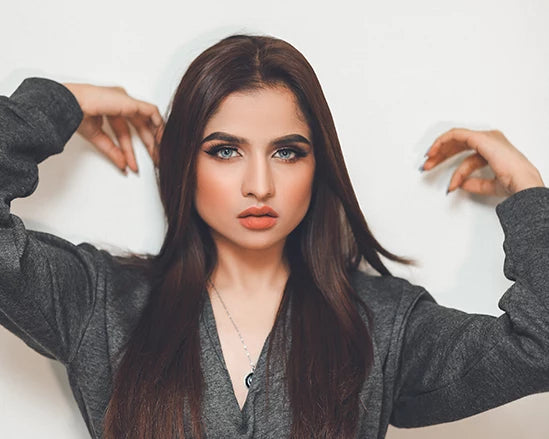 MADE WITH LOVE
Pure & Essential
We started this company to get closer to nature and understand our truth. All of our products are made using natural ingredients.