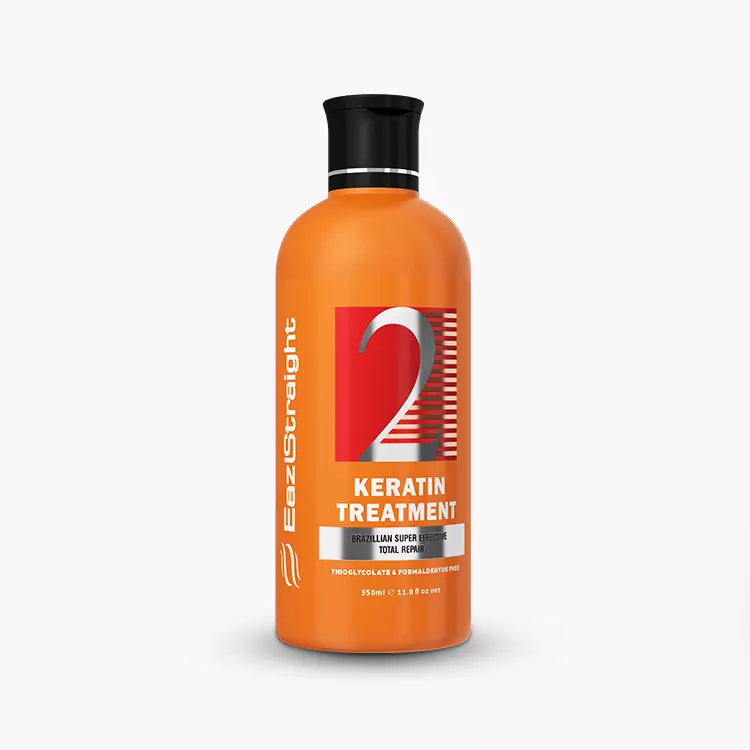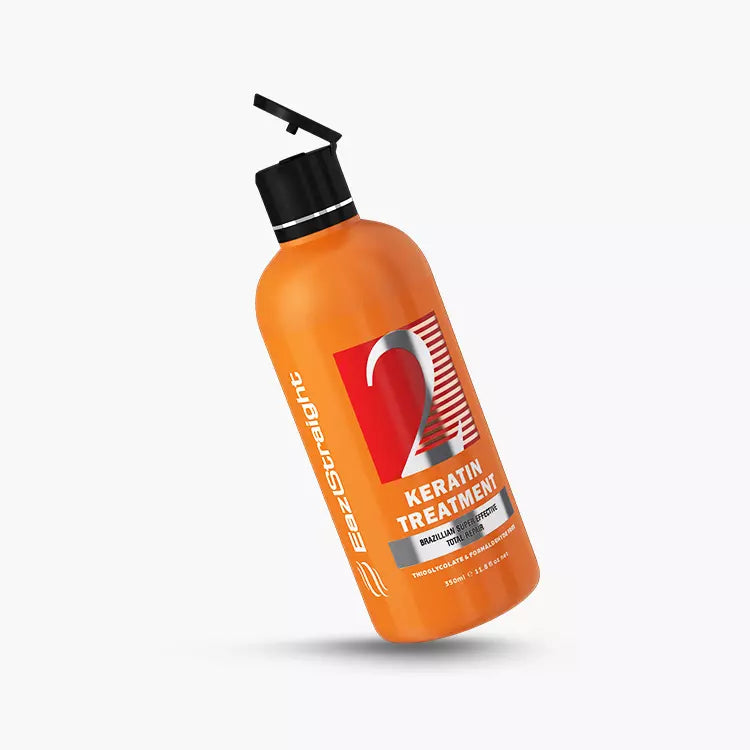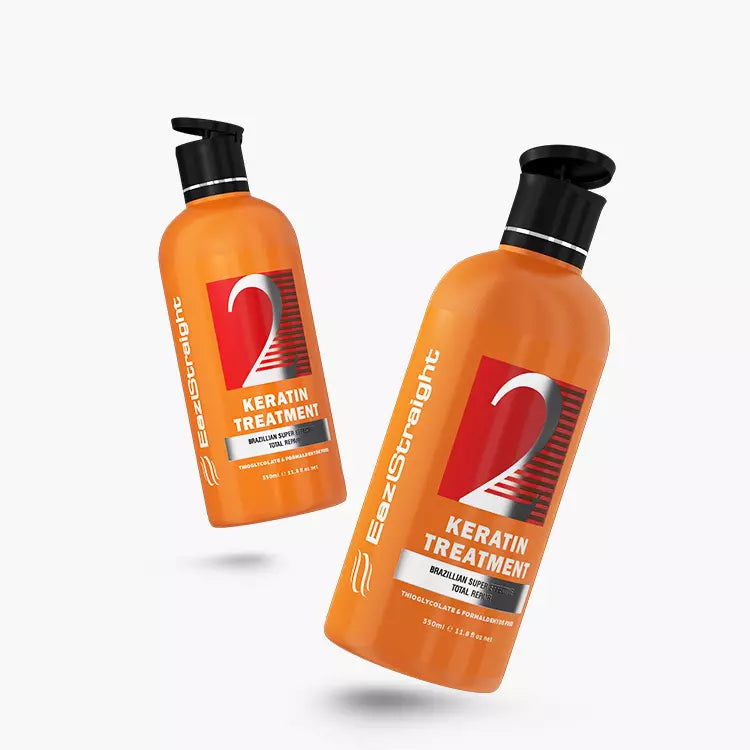 Eazistraight Keratin Treatment No.2 Treatment
Eazistraight keratin treatment has been intended for individuals who have wavy and frizzy hair and need smooth and gleaming hair with an enduring outcome. It fills the hair braids with silk protein and keratin and makes hair smooth and sparkly which you can appreciate long lasting.
How to use eazistraight keratin treatment?
Dry your hair 90% if you have virgin hair.

Dry your hair 50-60% if you have chemically treated hair.

Starting from the nape area, take very fine strands for the application of keratin product. As for the top area, start applying the keratin product two inches from the root area to keep the roots safe.

Then apply a decent amount of keratin product on the hair in such a way that it leaves no strand uncovered behind. Neither more nor less, just the accurate amount.

Emulsify the product from top to bottom with the help of his fingertips.

Then use the smooth side of the comb to rub each strand of hair from root to tip. This method helps in the deposition of keratin in the cortex of the hair.

Wait for 15 to 40 minutes, depending on the health of the hair.

Then pick a blow dryer and dry the product on the hair.
Cautions
Take the help of a professional.
Follow the instructions carefully.
Do not overdo any steps.
Share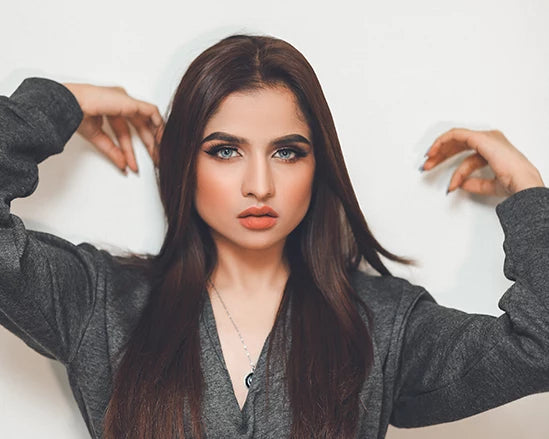 MADE WITH LOVE
Pure & Essential
We started this company to get closer to nature and understand our truth. All of our products are made using natural ingredients.