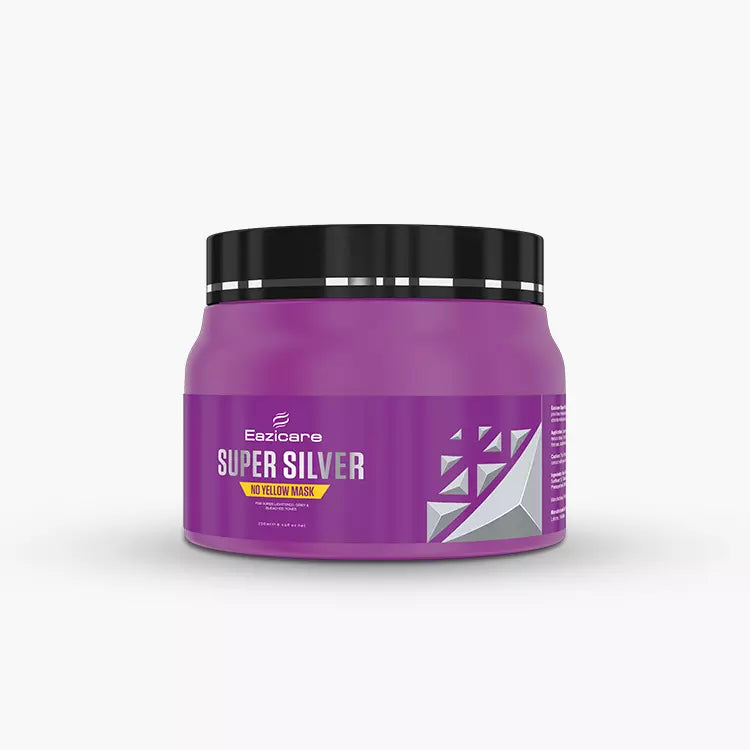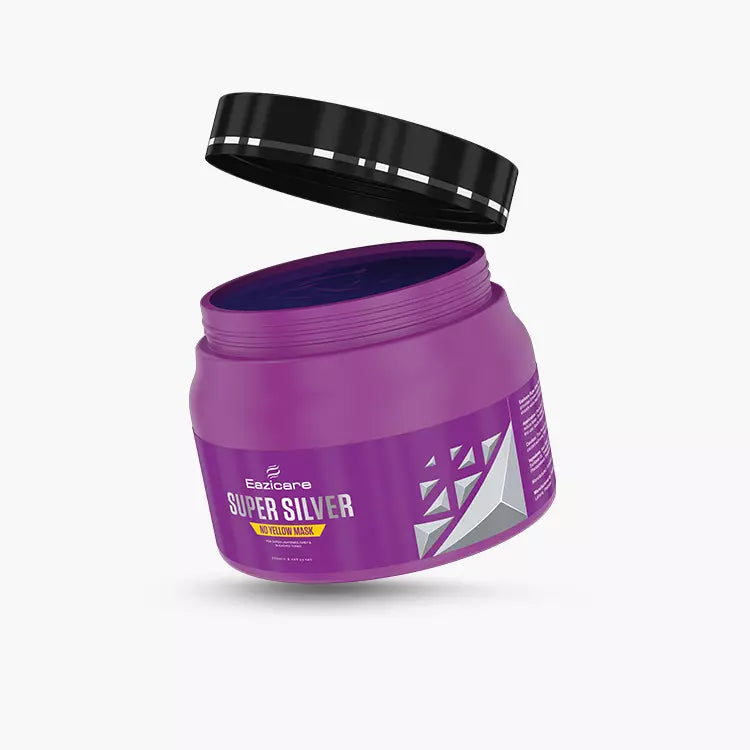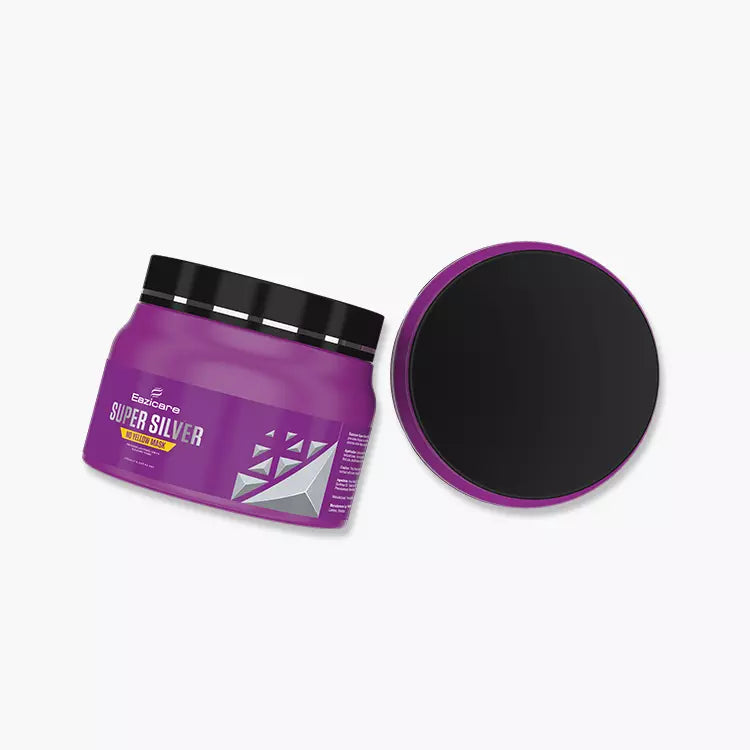 Eazicare Super Silver No Yellow Mask
Eazicare super silver no yellow mask is a hydrating detailing of regular oils and conditioners which give serious sustenance to shading offered light hair reinforce and smooth dry and harmed hair strands while profound violet-color tones hair to kill yellow and brazen tints. The no yellow mask is utilized as a subsequent advance in the wake of applying the No Yellow Shampoo to get 2x outcomes else it tends to be utilized as a solitary element.
How to use eazicare super silver hair mask?
Use this mask only if you have yellow, brassy tones in your blonde, gray, or silver hair.

Wash your hair with clarifying shampoo to remove any excess oil buildup and prepare hair for the hair mask.

Squeeze out the excess water in your hair.

Start applying the mask from the roots to the tips.

Saturate your hair thoroughly.

Let the mask sit for 7-8 minutes on your hair.

Then wash your hair thoroughly with cool water.
Cautions
Don't exceed the processing time

Don't apply the mask too often as it may dry out your hair

Use gloves while applying the mask to stay away from unwanted stains on your hands

Avoid applying the mask to your scalp as it may cause irritation
Share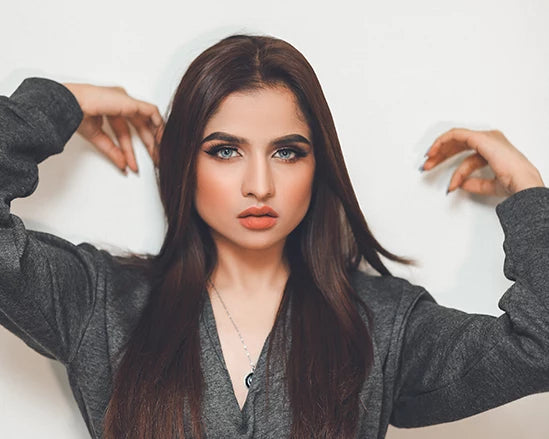 MADE WITH LOVE
Pure & Essential
We started this company to get closer to nature and understand our truth. All of our products are made using natural ingredients.