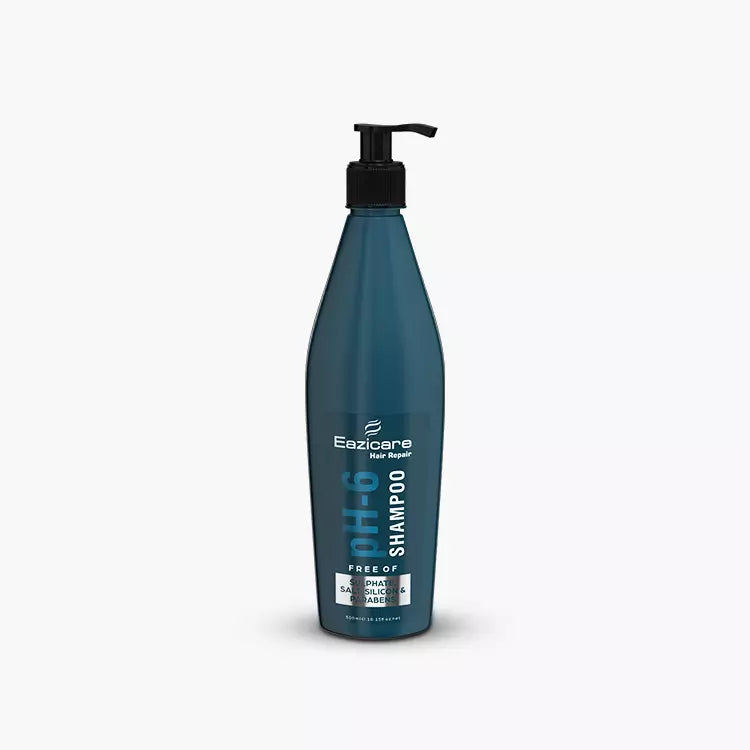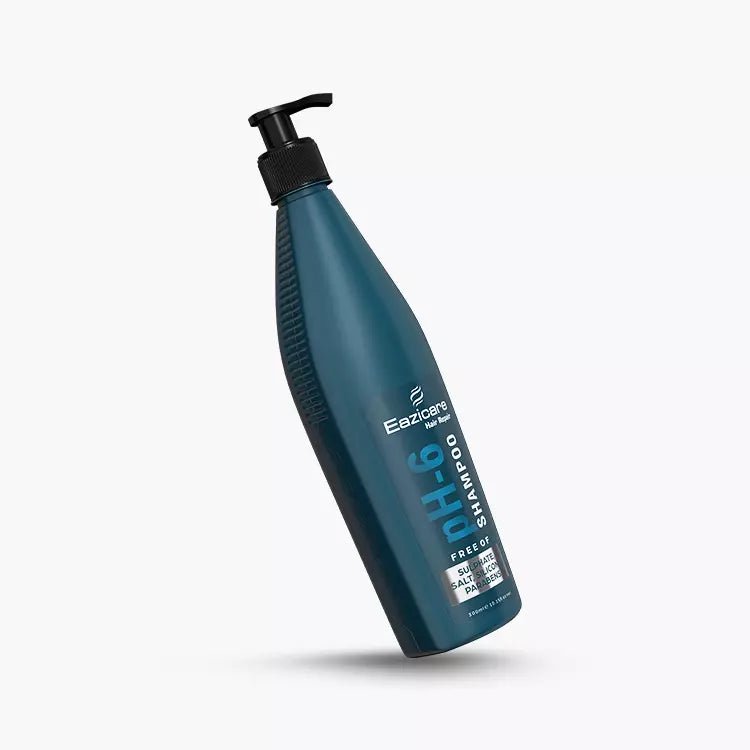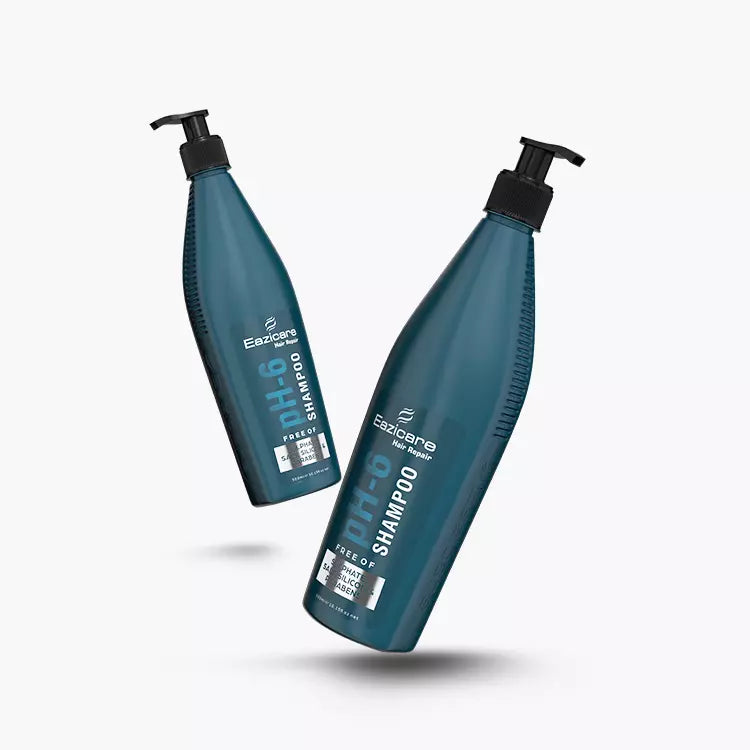 Eazicare PH-6 Sulphate Free Shampoo
Eazicare Ph-6 sulphate free shampoo is a lightweight hydrating recipe that leaves the hair with a smooth and sparkly completion. It is the best sulfate free shampoo in Pakistan. Our sulfate free shampoo has been liberated from harmful ingredients like sulfate, salt, silicon, and parabens.  Its sulphate free composition is gently clean while hydrolyzed keratin soothes parched strands by imbuing it with the supplements a hair needs to clutch dampness. It is a lot simpler to apply while offering results more accurate than other products. It can be called a damage free product with healthy properties.
How to use eazicare ph-6 sulphate free shampoo?
Be patient while you switch from regular shampoo to sulfate free shampoo.

Wet your hair with lukewarm water.

Take a small amount of sulfate free shampoo and apply it thoroughly to your hair.

Massage gently with your fingertips for 1 to 2 minutes.

Rinse off all the shampoo from your hair with lukewarm water.

Use conditioner after it.

It is a must use if you have chemically treated hair.
Cautions
Don't apply too much sulfate free shampoo in hopes of creating foam. It cleanses your scalp without forming a lather.

If you have damaged or extremely dry hair, avoid washing your hair more often.

Do not use hot water for rinsing off the shampoo.

Don't mix it with your regular shampoo to create lather as it will cancel out its purpose.
Share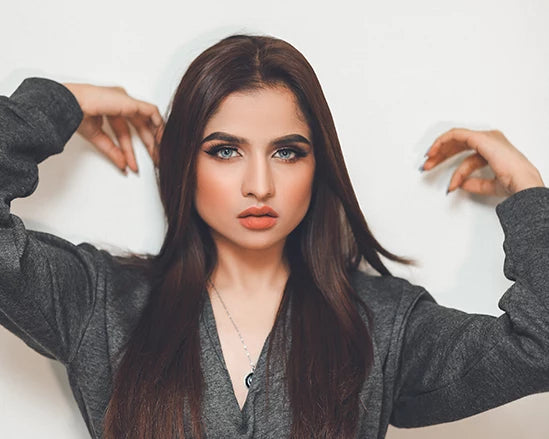 MADE WITH LOVE
Pure & Essential
We started this company to get closer to nature and understand our truth. All of our products are made using natural ingredients.